Blending two different styles of decor can be tricky but it often produces some really beautiful results. Bohemian can blend well with modern when done right. Eclectic blends well with industrial. Farmhouse and industrial. The list goes on.
One blending of decor that I really love is a farmhouse decor with beach and coastal touches. This blending is easy but can easily go wrong. Add too many small touches and you end up with just a farmhouse decor with aqua accents. Not having rustic touches at all leaves you with a pure beach decor.
Beach cottage decor is a minimalist approach to beach decor with small rustic touches. What you should end up with is the perfect look for a beach house.
Beach Cottage Living Room Decorating Tips
The biggest trick to achieving a great beach cottage look is to making sure you don't overdo the little bits and pieces on bookshelves or tables. Beach decor only needs a few rustic touches to blend with the farmhouse style perfectly.
Picking the right type of furniture can help with this process as well. Keep your furniture clean and minimal but go for raw or weathered woods. Adding a statement piece in aqua or turquoise can add that splash of color your room needs.
While you'll keep your accessories to a minimum using the right types of accessories can help you to reflect the blending you're hoping to achieve.
In this shopping guide I've chosen furniture that is minimal with a farmhouse touch and small coastal accents. Pick and choose based on what will work best in your room.
Coastal Farmhouse Living Room Furniture
The first part of redecorating a room is getting the right furniture. You want to fill your space but not overcrowd it. Make sure you measure your room so you can figure out the perfect pieces of furniture to get.
Sofa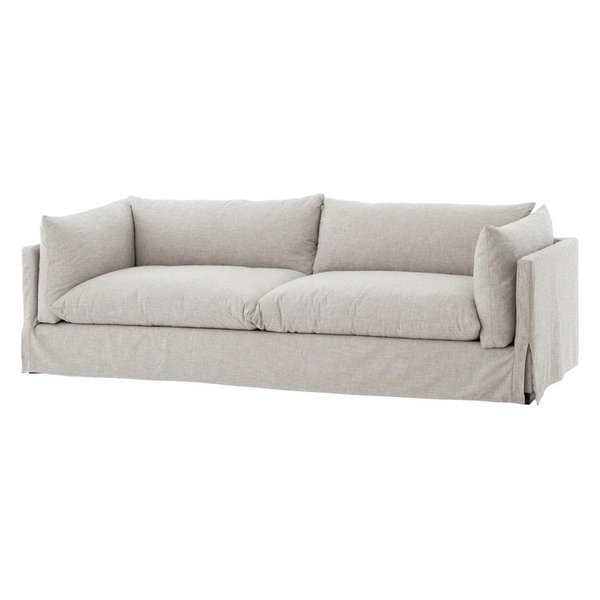 A slip cover sofa like this is perfect for the coastal charm. It's comfortable so you can actually live in your living room. With coastal farmhouse decor you want a relaxing and comfortable environment.
Sectional Sofa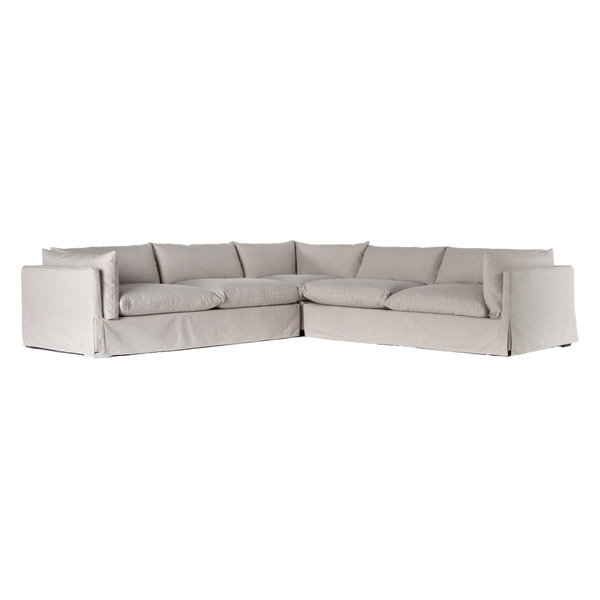 If your living room is large enough you may decide to go with this sectional sofa instead. It provides the same look and comfort that the smaller sofa does but will better fill a large room.
3-Piece Weathered Coffee and End Table Set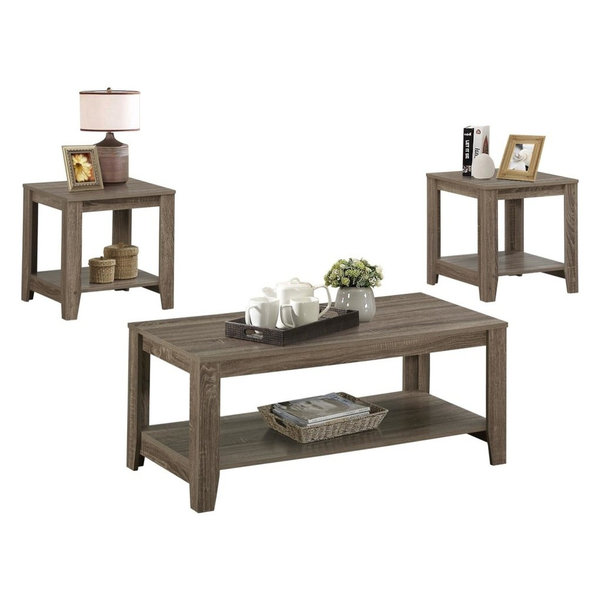 This simple 3-piece set is a perfect look for most farmhouse coastal living rooms. The weathered look gives it just enough of that farmhouse look while also blending well with the beach decor.
3-Piece Rustic Wood And Metal Table Set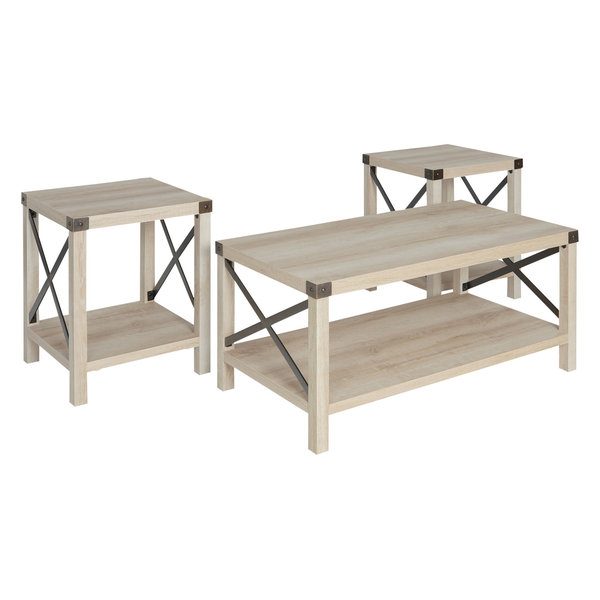 The metal support bars paired with the pale wood on this 3 piece set is perfect for the farmhouse coastal living room.
Two Tone 3-Piece Table Set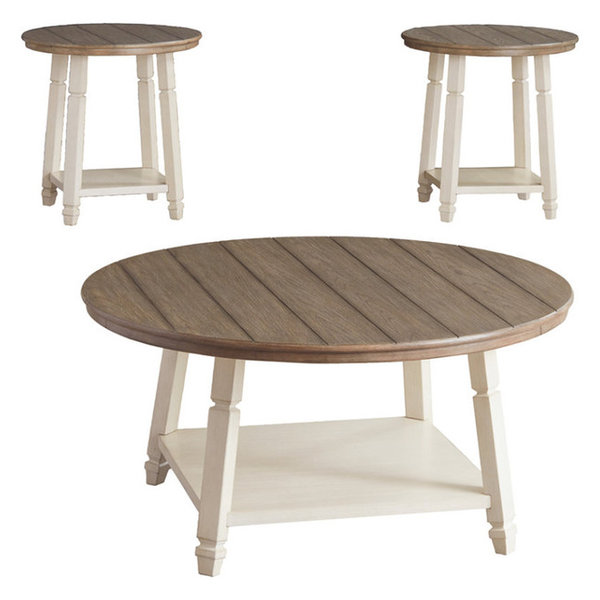 The plank top of this 3 piece set is perfect for that farmhouse touch. The weathered look on the legs will work well with beach decor.
Open Bookcase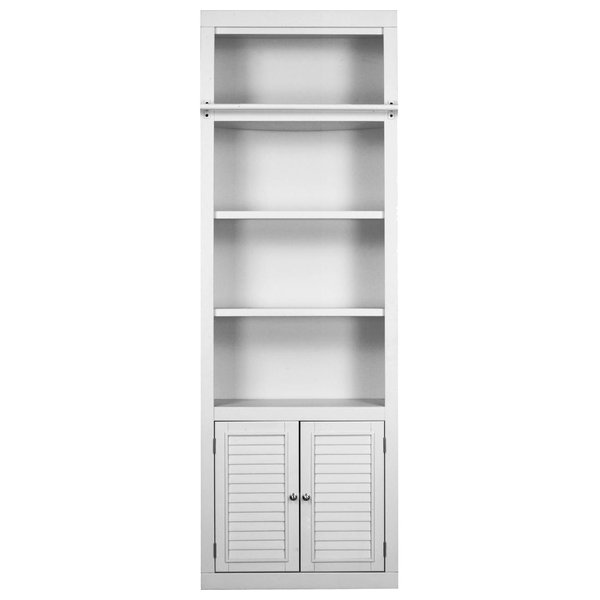 This beautiful white bookcase will be a wonderful accent in your living room. It can hold a few books, a few trinkets, and a couple of pictures you want to showcase.
Slip Covered Chair with Ottoman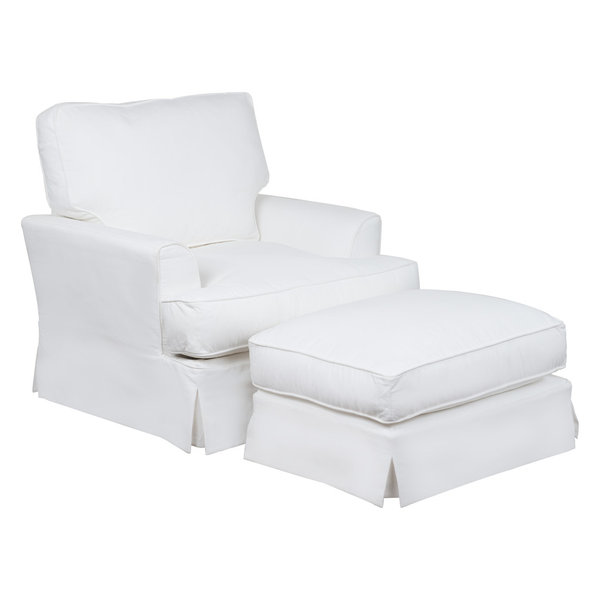 To match your new sofas this slipcover chair can provide another place to get cozy and maybe read a book or binge watch your favorite show.
Light Grey Slip Covered Chair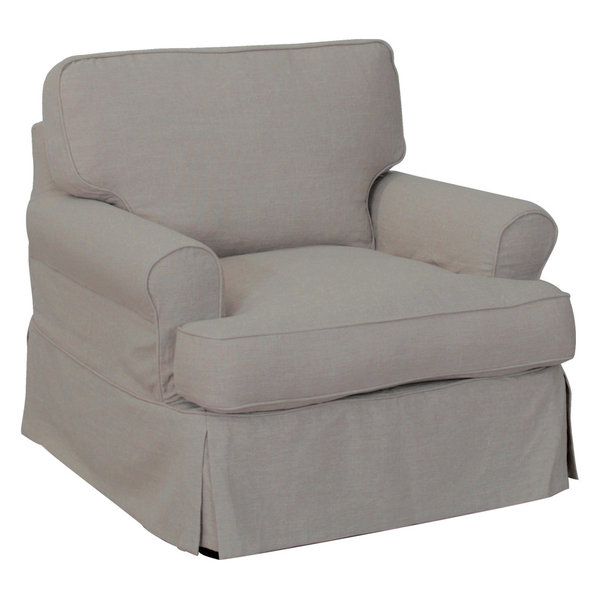 This is a fantastic accent chair that is comfortable and perfect to add to a coastal farmhouse living room. The light grey will work great with white and aqua or turquoise accents in the room.
Star Admiral Ottoman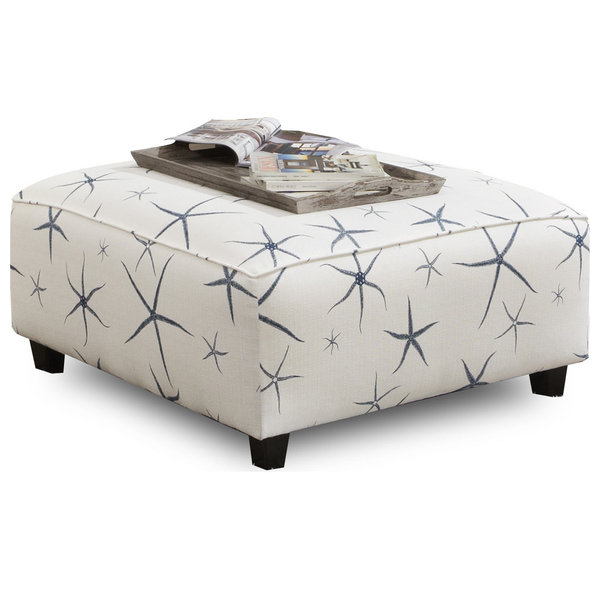 This ottoman is big enough to replace a coffee table but is perfect for a coastal farmhouse living room.
Coastal Farmhouse Rugs
I have picked out two natural fiber rugs of different sizes that will work perfectly in a farmhouse coastal living room. The natural fiber won't pull attention from some of the aqua and turquoise accents you will be adding to your living room.
10×14 Natural Fiber Rug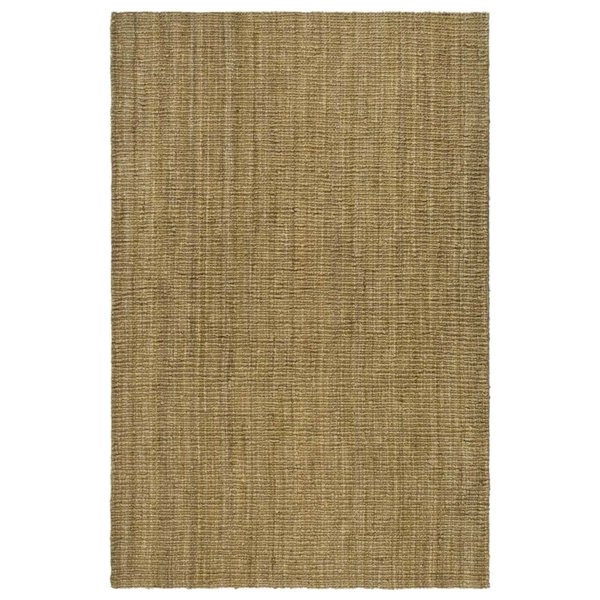 7'6" x 9'6″ Natural Fiber Rug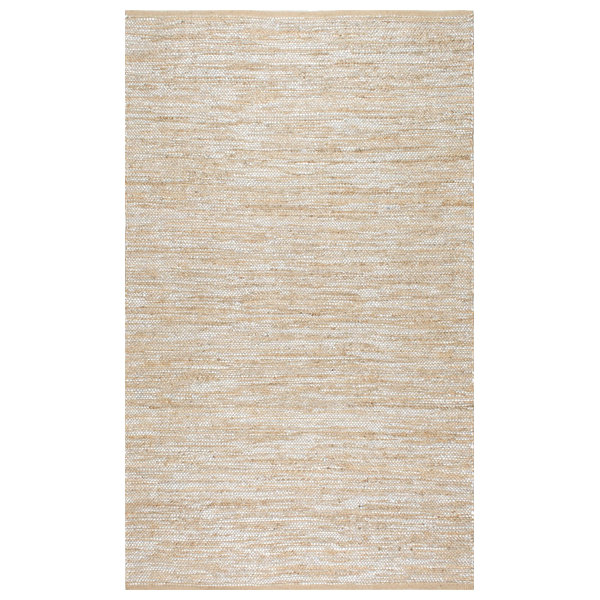 Coastal Farmhouse Living Room Accents
Accents are what pull a room together and blend farmhouse and coastal decor into the perfect living space. Below are some perfect accents for your living room.
Hemp Braided Natural Pouf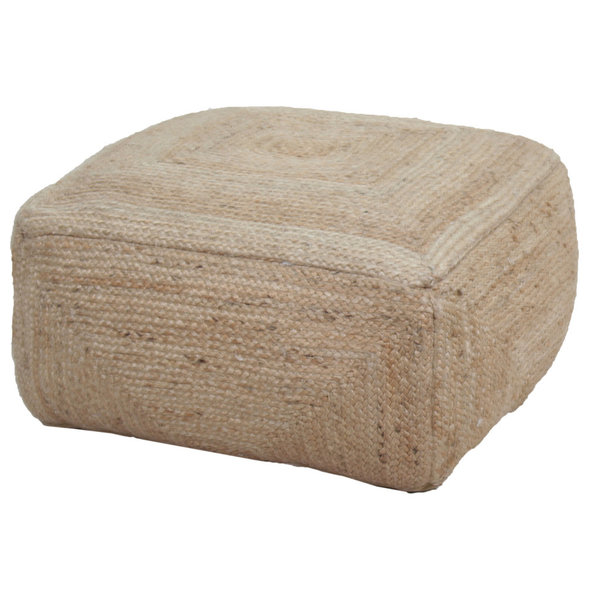 Pouf ottomans are a comfortable addition to any living space. This natural fiber braided pouf matches the rugs I recommend and adds a little bit of the earthy feel of the beach.
Sea Breeze Table Lamp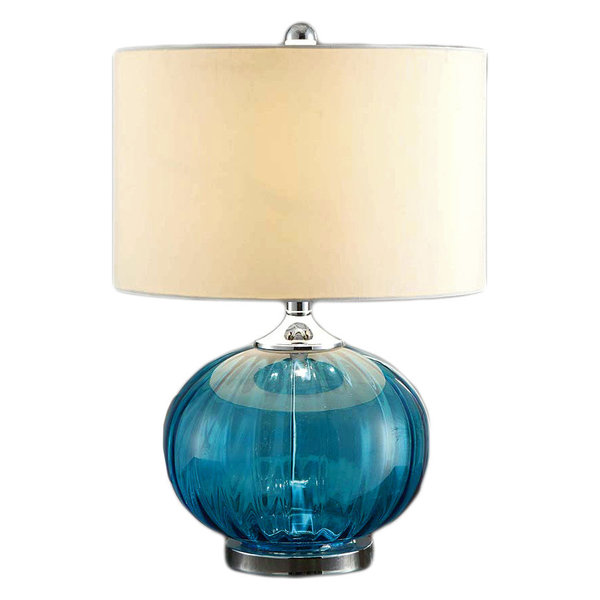 The rich ocean blue glass on this lamp is a fantastic splash of color in your living space. Beach decor plays a lot with blue glass accents, having them in your lamp is a great minimal way to add it to your room in a functional manner.
Sea Breeze 2 Light Table Lamp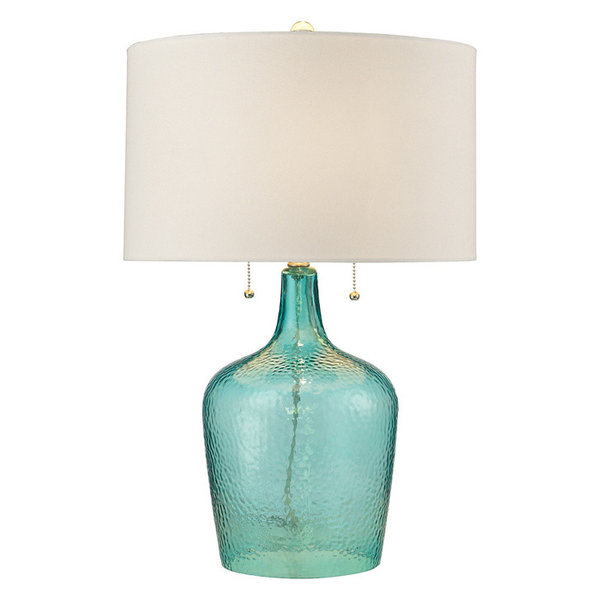 If the blue in the last lamp was too deep this lamp set is the perfect aqua. Sea glass accents will keep your room bright while still adding those coastal colors you want in your room.
Table Lamp in Aqua Blue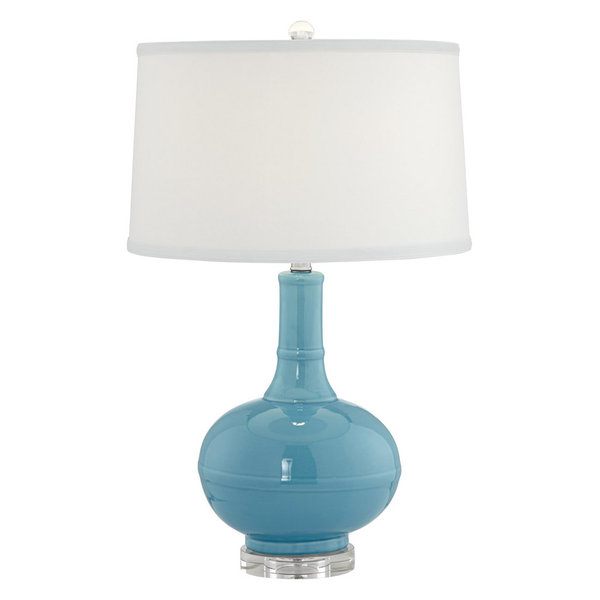 For a more modern look in your coastal farmhouse living room this lamp is perfect. This lamp is sleek in design but perfect because it's base has an aqua coloring.
Seaside Lodge Console Table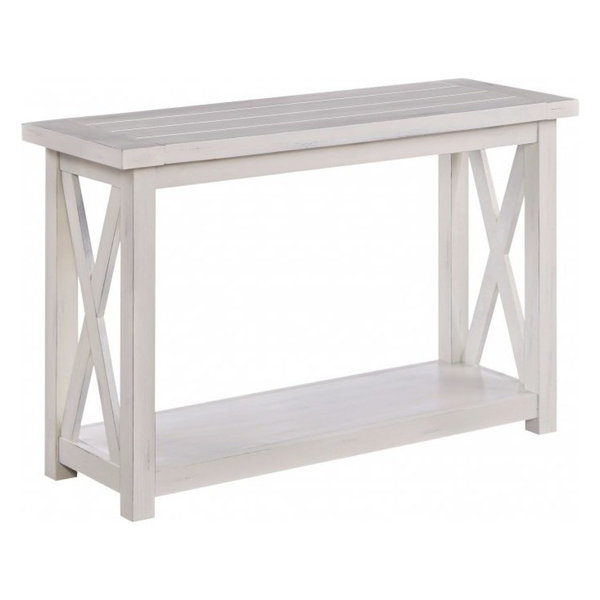 This simple farmhouse table is the perfect accent for behind the sofa or in between two chairs. A few sea glass trinkets on top, a basket with a blanket in it on the bottom, and you have yourself a beautiful accent piece.
Sofa Table with Walnut Top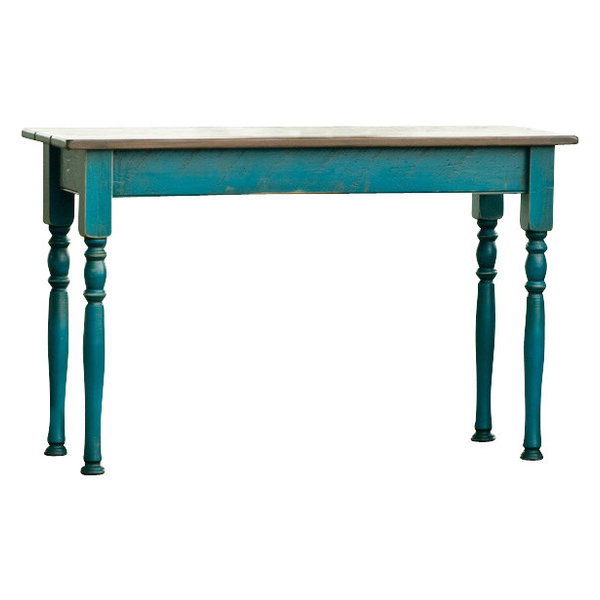 If you are looking for a real statement piece this is a great option. A weathered turquoise table is a fantastic statement piece to add to your room. Just make sure the trinkets you add to this table are neutral in color.
Reclaimed Wood Sofa Table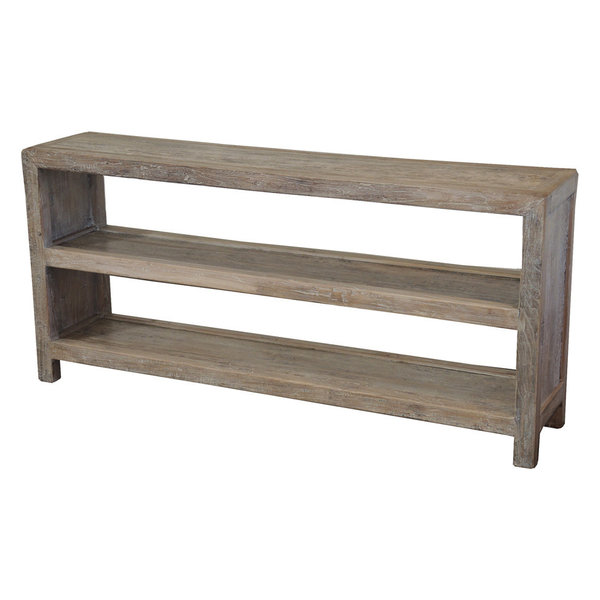 If you are using a darker wood in your home this is a great table to add behind a floating sofa. It's the perfect way to add a bit of separation between rooms and with the right lamps it'll add height to your room as well.
Seafoam Mirror Door Cabinet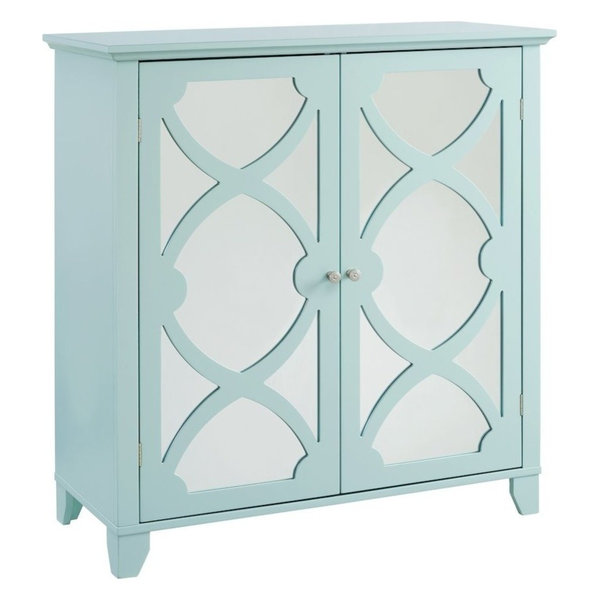 This mirror door cabinet is great for homes where you may need to hide some toys away. It also adds brightness to the room as light will reflect off the mirror and spread the light further.
Turquoise Accent Chest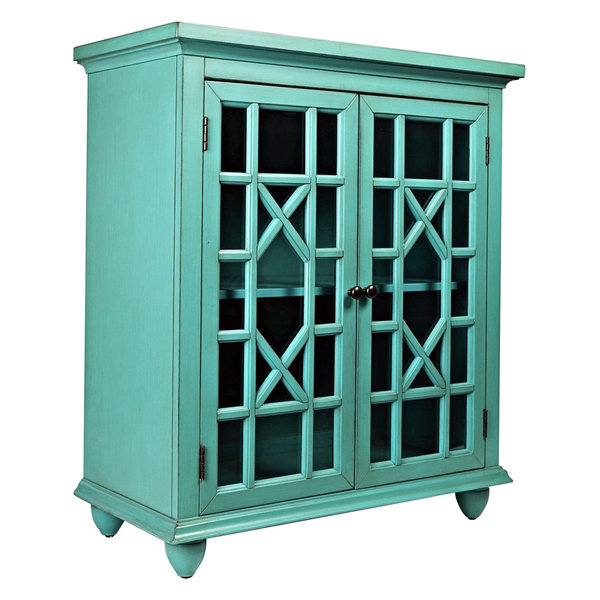 This bright colored chest is a great pop of color your farmhouse coastal living room needs. Especially if you are using mostly whites and sand in your color palette.
Sisal Rope Frame Mirror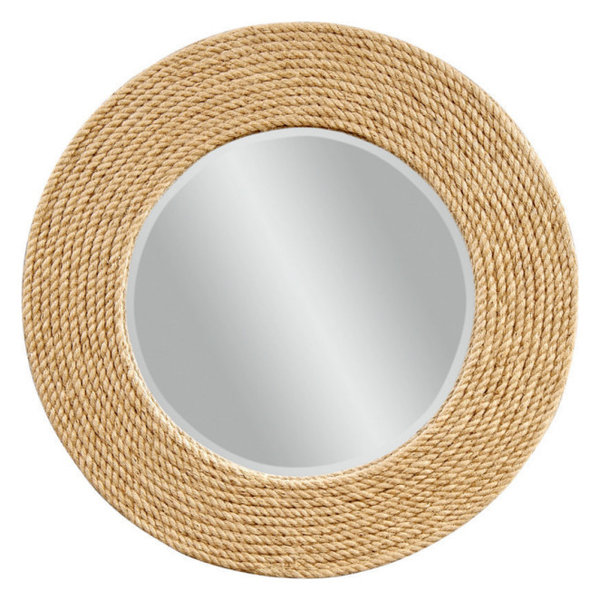 Mirrors can make a room feel larger so if you are dealing with a smaller living space consider adding a few different mirrors. This sisal rope mirror is perfect for that coastal touch.
Mosaic Wall Mirror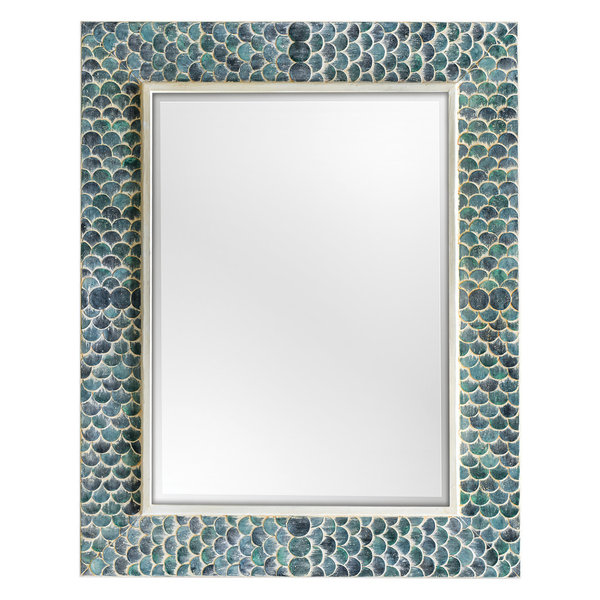 This mosaic mirror is another great option for your farmhouse coastal living room. The aqua mosaic frame adds a pop of color to your room while the mirror makes the room feel larger.
Coastal Wooden Mirror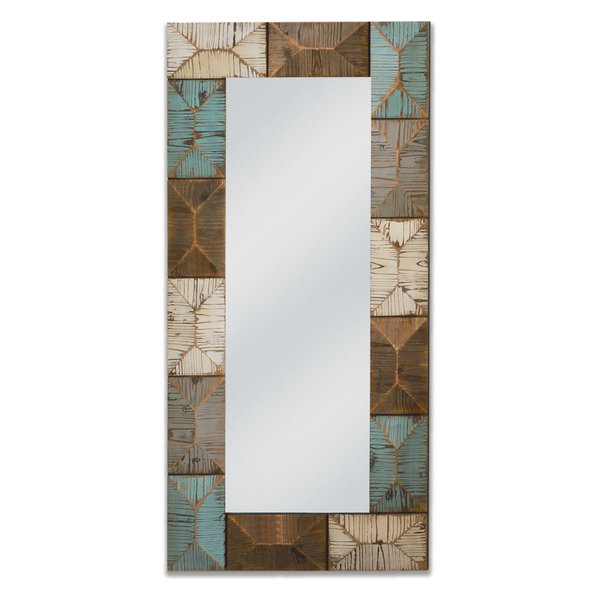 If you are looking to stick more to the farmhouse side of a beach cottage decor this mirror is perfect. It has a coastal touch in the coloring but the rustic wood frame is all farmhouse.
Coastal Farmhouse Living Room Trinkets
No farmhouse coastal living room would be complete without a few interesting trinkets displayed on shelving and tables. Below are my top picks for coastal farmhouse living room trinkets.
Aluminum Coral Bowls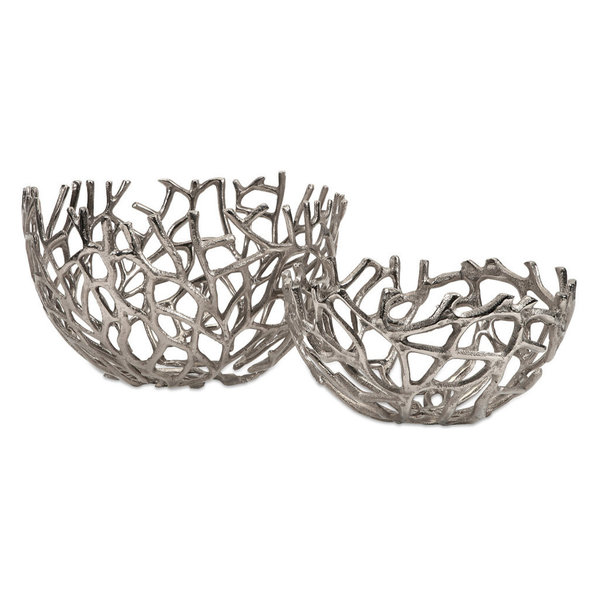 These aluminum coral style bowls will look perfect on a coffee table or end table. If you like to knit or crochet these will probably work out fine as a yarn bowl too.
Decorative Coral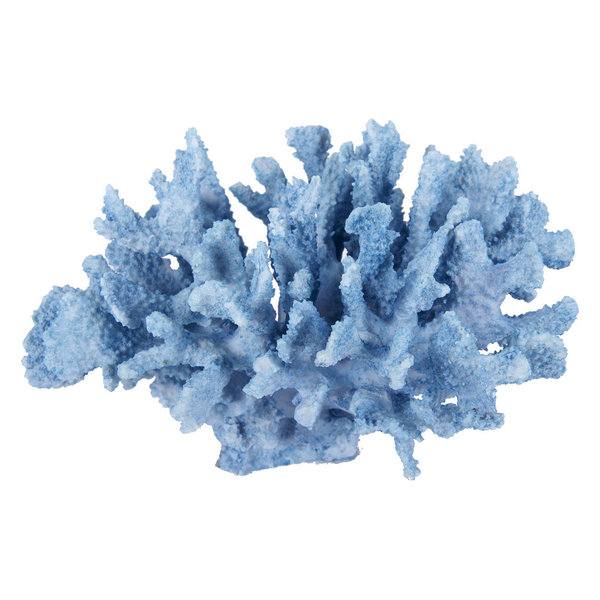 No farmhouse coastal decor is complete until you have a couple pieces of coral displayed on shelving or table tops. This coral would look great on a bookshelf or a white sofa table. It'll add that small touch of ocean blue to your white accent piece.
Check out these additional decorative coral pieces for more options. Pick 2 or 3 to display in different areas of your room.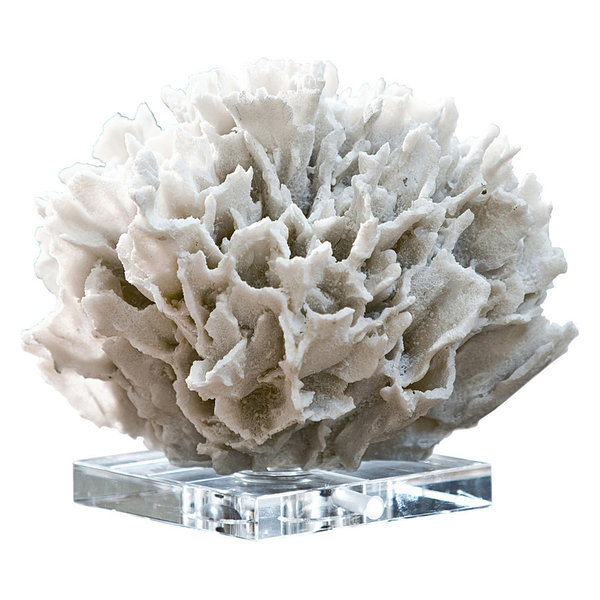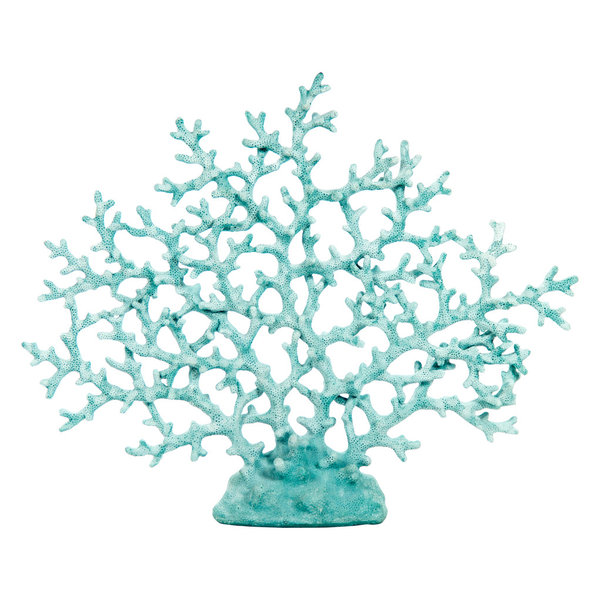 Jute Rope Balls Set of 3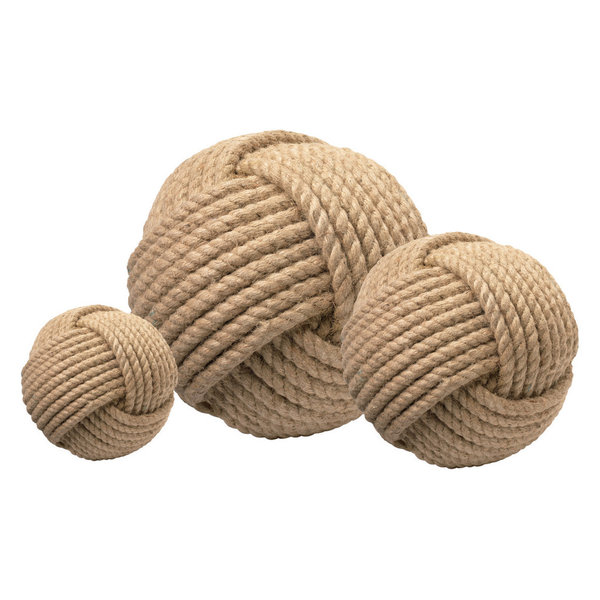 Rope balls are another must have in your farmhouse coastal living room. Put these inside a plain white vase or place them in a grouping on a shelf.
Urchin Vase
This pretty vase is a perfect coral touch to any farmhouse coastal decor. It's great for the bottom shelf on a sofa table.
Coastal Farmhouse Wall Art
Below are some of my top picks for wall art to hang in your coastal farmhouse living room. All of these pieces have a unique style to them. Pick one or two for your room that closely match the overall look you are going for.
"Ocean Light" Oil Painting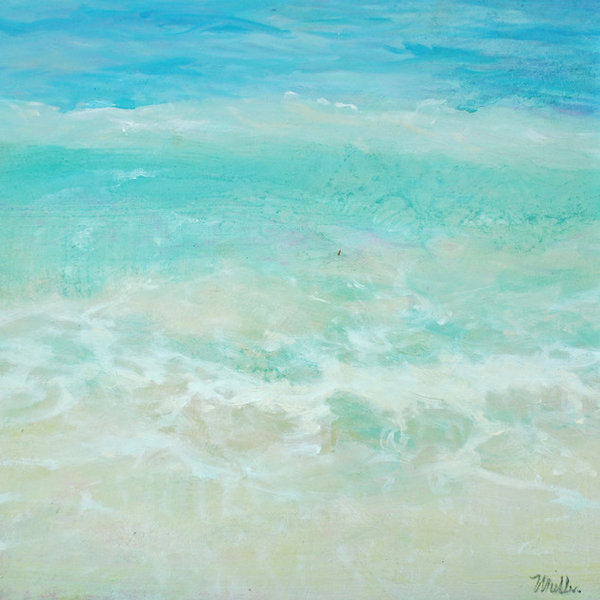 This oil painting is a bright addition to the room and brings the beach right in. Turn on some ocean or beach sounds on a sleep app and relax as though you are currently sitting on the beach soaking up the sun.
"Summer by the Beach" Canvas Art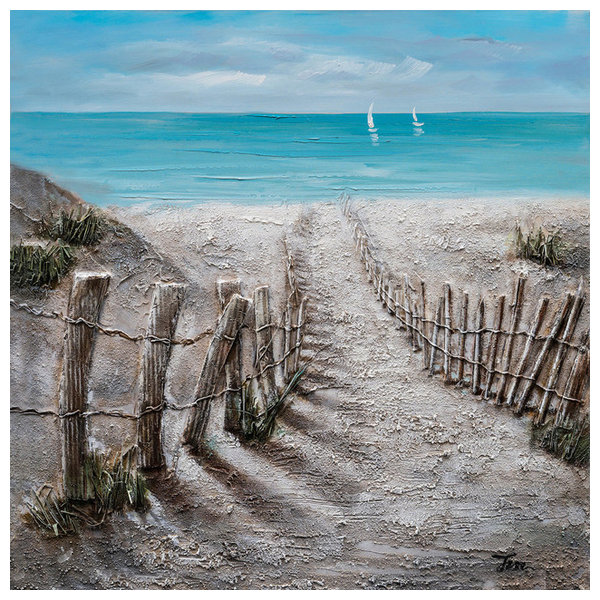 A pathway to the ocean is a beautiful way to add beach scenery to your farmhouse coastal living room.
Modern Coastal Abstract Painting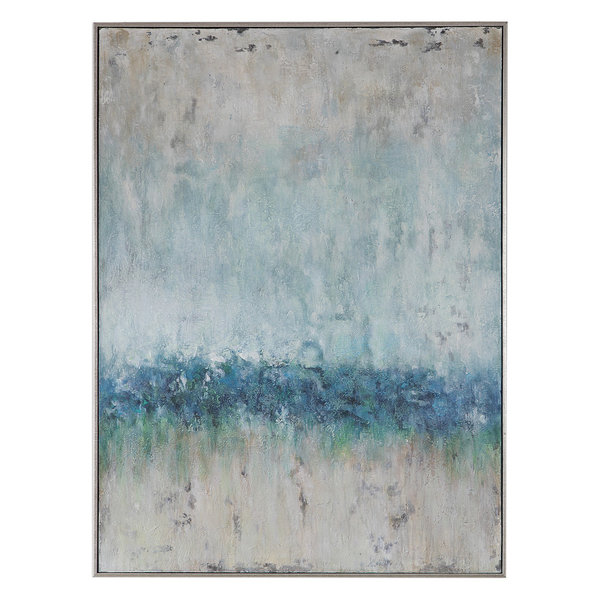 If a beach scene isn't your first choice in wall art, this abstract painting combines the blues and turquoise and whites of your room with a more modern touch.
Modern Silver, White, and Blue Abstract Painting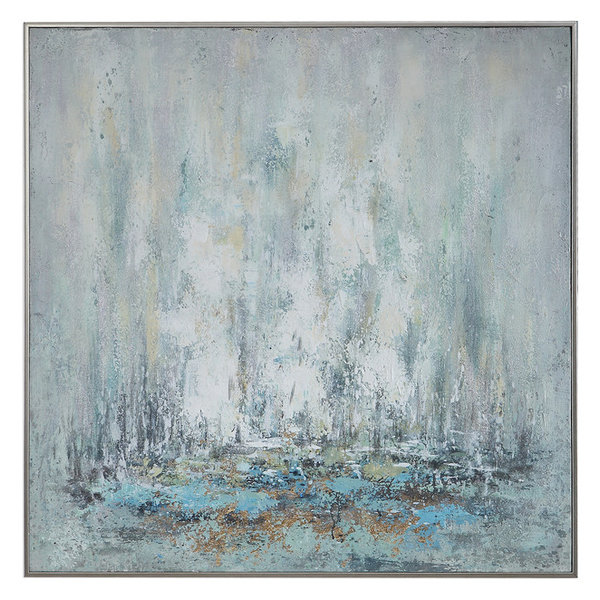 Like the previous painting this one is similar but it's a large square making it perfect to hang over a couch or above a console table.
Final Farmhouse Coastal Touches
Every room needs to have a few cozy items added to it. Throws and pillows make a room seem more inviting and makes people want to sit and stay awhile.
The trick is to keep it a bit minimalist. A sectional will do well with 5-6 pillows but a standard sofa should really only have two. A well placed throw can brighten up a white chair or love seat without adding additional pillows too.
Lightweight Striped Throw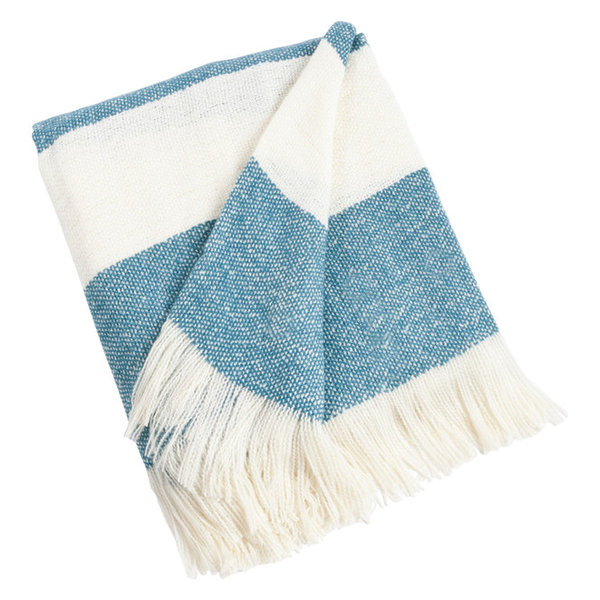 This striped throw is a touch of modern with all the color and style of farmhouse coastal.
Bamboo Reversible Throw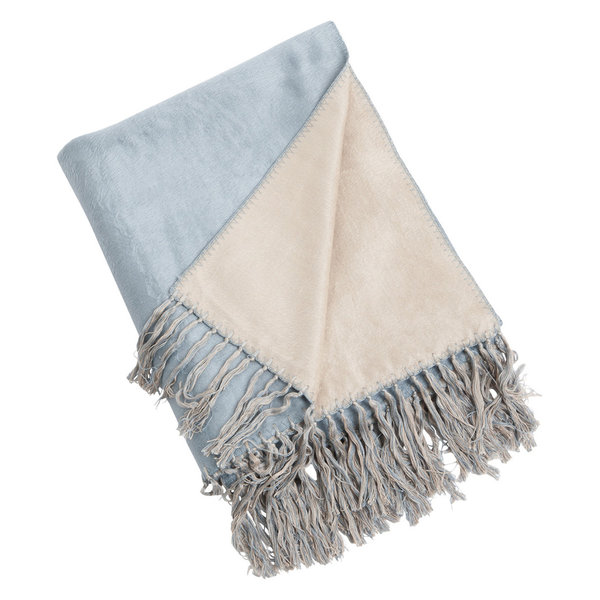 This reversible throw allows you to pick which beachy color you want to display. If you have a lot of aqua displayed choose the sand colored side to set a more neutral tone. If you want to brighten up a grey or sand toned chair display the blue side.
Faux Cashmere Throw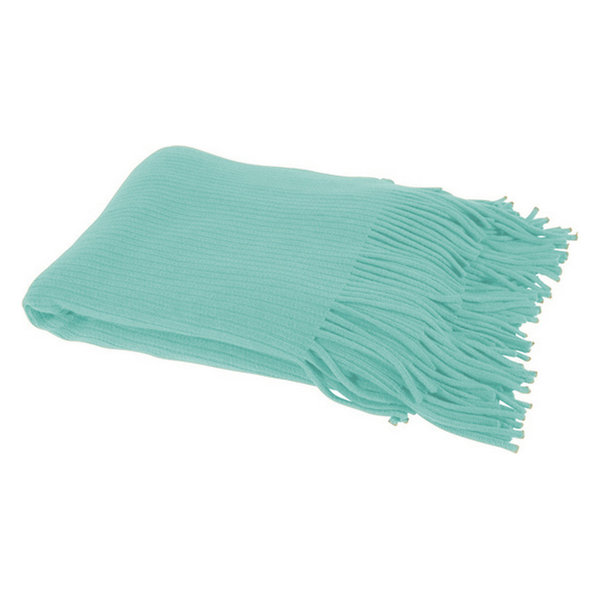 Who doesn't love having a cashmere throw placed over them? This aqua faux cashmere blanket is extremely soft and perfect for that white accent chair in the corner of your room.
Ivory Cotton Pillow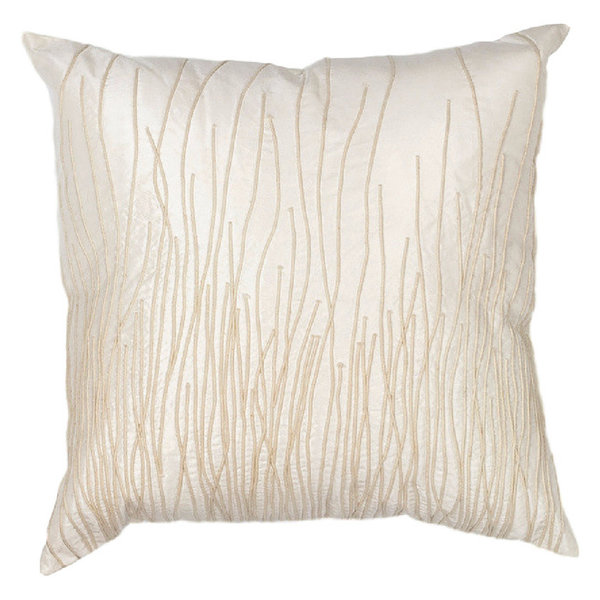 This ivory pillow is a perfect addition to your sofa or chair. It's neutral in color so it adds comfort without pulling the eye away from other focal points in the room.
Starfish Pillow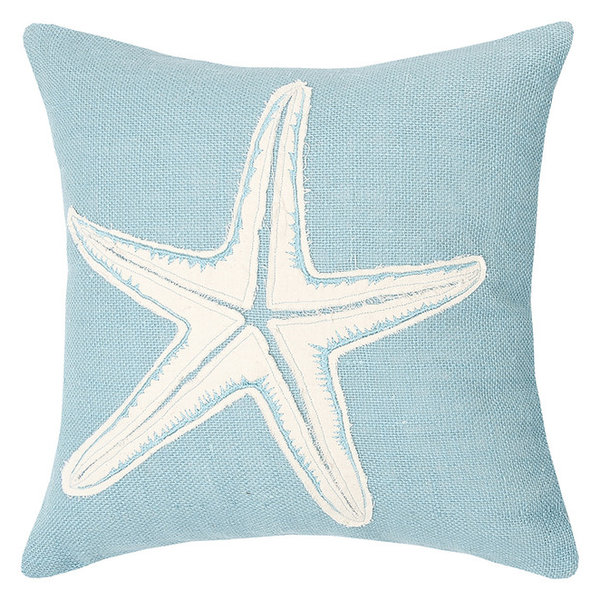 If you need to add a touch more aqua to your room this pillow is a great addition. It's comfortable and the starfish blends beautifully in a coastal room.
Jute Cord Pillow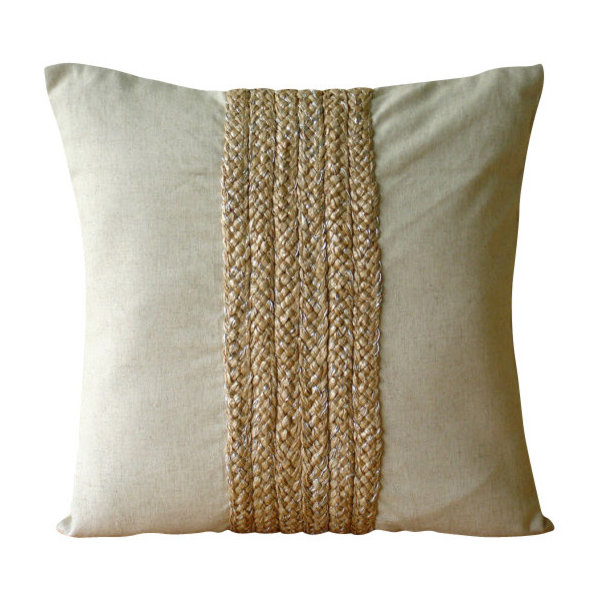 However, if your room seems to have lots of aqua or turquoise in it this jute cord pillow is a great neutral choice. It will work well with the beach tones in your farmhouse coastal living space.
Final Thoughts
Farmhouse coastal decor isn't difficult to pull off, but there are a few things that you should remember when trying to do it.
Keep trinkets to a minimum.
Use mostly aqua or turquoise for a more beach feel.
Use deep ocean blues if you are going more coastal/boating.
Using white washed woods is a great way to add your farmhouse feel.
Use a large accent piece in a bright color to tie the room together.
Keep it cozy with plenty of fabrics, pillows, and throws.
You are off to a great start in creating your farmhouse coastal living room. Which piece sparked your interest the most? Let me know in the comments below. Follow me on Pinterest for more like this and pin this to your favorite beach decor boards.
Related Posts: